Welcome to Indigocrystal Concept
INDIGOCRYSTAL CONCEPT is a full Event Management Company that offers event Consultancy, Planning/Management and Design for both Corporate and Social Events. Our aim is to help our clients achieve their dream events by giving expression and life to their imaginary events with our dynamic ways of operation; we give the extra touch that goes beyond the conventional, and create for them an unforgettable experience with a feel of our professionalism based on creativity and innovation.  We make imaginations real!
INDIGOCRYSTAL CONCEPT! Was established in 2013 with operations at Lagos and Ibadan, known as an Event Management brand for Consulting, organizing and coordinating various events, and has successfully handled over 100 events.
Our team work with our clients brief and tailor the delivery to reflect our client(s) need to ensure they receive maximum satisfaction.
Meet The Brain Behind Indigocrystal Concept
Temitope Victoria Oluwajimi is known as most inspiring entrepreneur starting her brand from scratch and driving it with a strong motivation to building it to a fast rising brand.
Over the years she has successfully planned/Managed and Designed several events both Corporate and Social, all over Nigeria by working with her team to bring every event to life and also by leveraging on collaboration. She is a Certified Wedding & Event Planner/ Event Stylist. She is a trained facilitator and mentor.
She studied Computer Science and later discovered her passion in the Event Industry which led her to attending Professional Classes and Master programs on Event Planning and Design. She is the Team Lead at INDIGOCRYSTAL CONCEPT.                        
After taking several classes, she became intrigued by the many things that can be achieved when producing events. The endless possibilities are what drove her deeper and deeper into learning more about the industry.
Temitope developed a strong passion for floral and Event design, she is known for unique creativity when it comes to creating Event Ambiance. This is a talent she keeps improving on.
She is passionate about creating impact which led her to offering mentoring classes for upcoming entrepreneurs using her years of experience and challenges building a Brand. Doing it right! She created a platform called WHERE ENTREPRENEUR MEET. A gathering for entrepreneurs to network, learns, Read and share ideas to improve each other's brand.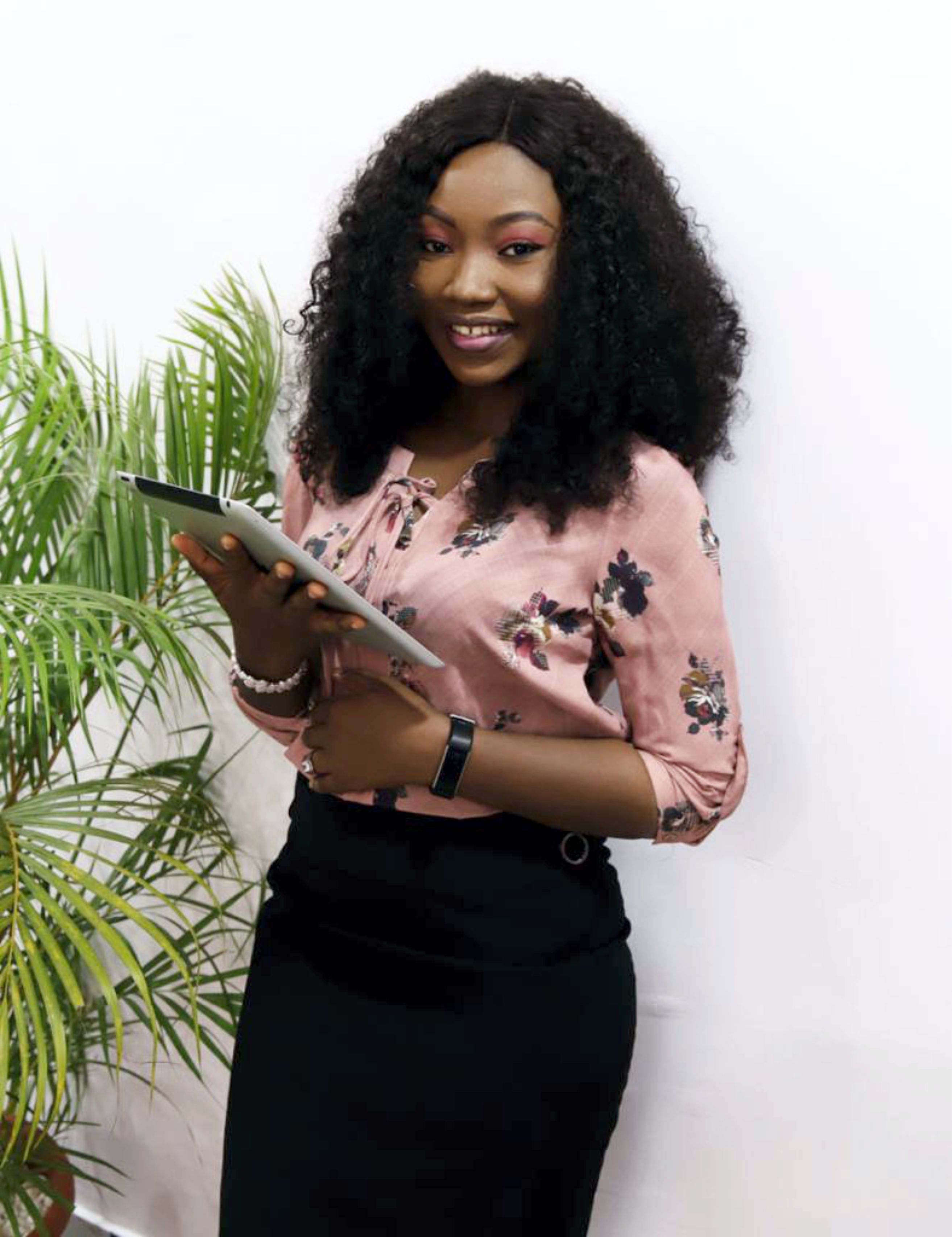 Temitope Victoria
CEO INDIGOCRYSTAL
She recently created an online platform called THINK IT WITH TEMI. Where she shares tips/advice on entrepreneurship and general live style. Temitope has also featured in National newspaper and magazines where she shared her experience and encourage upcoming entrepreneur. She was awarded The Most Inspiring young Entrepreneur by Nigeria Event and Wedding Association of Nigeria.
She has undergone other professional trainings with WTECH NG (Woman tech Nigeria), NNEW (Nigeria Networks of Entrepreneurial Women), Poise insider Networks, Coursera by (University of Pennsylvania), YALI NEWTWORKS, ACCESS BANK business class, Netpreneur, Team7 project,
EDC (Enterprise Development Center Diamond Bank
She is a Certified member of APPOEMN Association of Professional Party Planners and Event Mangers), GOLD member at Poize Insider Network, EMN (Event Market Nigeria).
She has worked with various sectors from Banks to IT firms, to oil and Gas and went further to master her Event planning and Design skills by working/intern with top professionals in the Event Industry, where she worked as a Project Manager, lead event team, Event coordinator/supervisor, Event stylist, Florist, Lead Trainer. Just has petty as she looks, she is referred to as the energetic planner and paparazzi event stylist. She is indeed an inspiration to many with a very motivating story to tell.