Event Decoration & Styling Training in Lagos
This course provides you with complete training in event and wedding design. With this course, you'll learn how to:
Use color matching, popular themes, and the latest event design trends to create a cohesive and modern design for any event. Work with your clients to choose a theme that speaks to them while keeping true to the goal of the event.
Orchestrate all elements of the event to create a beautiful and cohesive presentation that any client will be happy to pay for. Start your own event décor business, build your own event design brand, and run your decorating business effectively.
Perhaps you love the idea of taking a concept and turning it into reality or maybe it's that you want the opportunity to work in a creative industry you love.
A professional event designer knows an event will only last a few hours and it is the artistic talent and creative inspiration that allows a professional event designer to create an experience that will be remembered for a lifetime. This course walks you step-by-step through the processes, pricing formulas, and design techniques used to create and transform ordinary steps into theatrical environments, translating a client's vision into reality.
CHOOSE THIS COURSE IF YOU'D LIKE TO:
– Work as an Event Stylist or within an event styling Team
– Add styling to your skillset and enjoy exploring your creativity
– Learn how to create stunning tablescapes & work with design elements
– 3 months of mentoring and internship and Continues business support.
– During the course, you will complete a series of projects allowing you to grow by putting your skills to the test.
– You will work with a professional wedding stylist, your teacher, and mentor who is there to review your work and help you improve.
– You will earn a certificate that you can use to obtain a job or start a career and an Event decorator and stylist.
IN THIS COURSE YOU WILL LEARN HOW TO:
After completing the course, students will be able to:
Define your own creative style
Design and create concepts based on customer expectations
Utilize color theory, palettes, and styles of Architecture and Design
Understand the methodology behind formulas for design and budget
Obtain wholesale design materials such as fabrics, florals, table-settings, centerpieces, and lighting
Plot and read floor plans and create renderings
Present design concepts and sell your services
Find design resources and establish vendor partnerships
As a graduate of this course, you will receive your certificate and the professional designation as a Signature Wedding and Event Designer.
REGISTER FOR THE NEXT BATCH NOW!
WHAT YOUR COURSE INCLUDE?
Course Content
Course manual guild
Access to the Academy Continues business Mentoring and 3 months Internship
Event file documents, Templates,
Weekly Tutorials & Q&As
Access to our student forum — an online community to discuss courses, get answers to your questions, and share your work
Access our Events on-site practical's.
Business branding, Marketing Class
3-Month Internship /Mentoring
Continues Business Support
Your Professional Certificate will be delivered upon graduation
Social Media Tips
COURSE CURRICULUM
MODULE 1- THE HEART OF DESIGN
– What is Design?
– Becoming a Stylist
– Finding Your Inspiration
MODULE 2 – WORKING WITH STYLING AND DESIGN COMPONENTS
– The Stylist's Toolbox
MODULE 3 – USING COLOUR IN STYLING
– Using Colour in Wedding Styling
– The Colour Wheel
– The Psychology of Colour
MODULE 4 – NON-FLORAL DECOR
– Candles and Lighting
– Stationery Items
– Fabric and Furnishings
– Tabletop Design
– Balling
– Papercraft
MODULE 5 – UNDERSTANDING LIGHTING
– How to Use Lighting in Styling
– Lighting 101
MODULE 6 – WORKING WITH FLOWERS
– How to use Flowers and Best Practices
– Floral Style and Aesthetics
MODULE 7 – CREATING A CENTREPIECE
– Creating Locally
– Ordering abroad (importation)
MODULE 8 – WORKING WITH VENUES
– Floor & Special Planning
– Wedding Venues
– Working with Marquees
MODULE 9 – THE PRODUCTION PROCESS
– How to work with Vendors
– Producing your Design
MODULE 10 – PROPOSALS, CONTRACTS&PRICING
– Creating Proposals
– Budgets/Quotation &Pricing
– Pricing Your Styling Stock
– Building your décor Packages
MODULE 11 – WORKING WITH CLIENTS
– The Design Consultation
– The Design Mood board
– The Design Mockup (Moonboard)
MODULE 11 – THE BUSINESS OF EVENT STYLING
– Getting started with the business
– Customer services
– How To Market Your Event styling Business
– Preparing A Promo Package
– Building Your decoration business Package
– Networking
– Branding
– Legal talks
– Business plan guide
– Social media tips
REGISTER FOR THE NEXT BATCH NOW!
Classes Start Oct. 5th, 2020 ( Weekdays) and Nov. 14th ( Weekends)
Fee: N100,000 ($ 250)
Discount: N70,000 ($175)
WEEKDAY CLASSES
(Monday's – Wednesdays)
Time: 10:00am – 2pm
WEEKEND CLASSES
(Saturdays Only)
Time: 10:00am – 4pm
Transfer OR Pay Cash
ACCOUNT DETAILS:
Access Diamond Bank Plc
Account Name: The Indigocrystal Concept
Account No: 0078691693
For More Information Contact
Call TEMI: +234 706 590 242
Email: Info@indigocrystal.com.ng or
Indigocrystalacademy@gmail.com
Leading Event Training School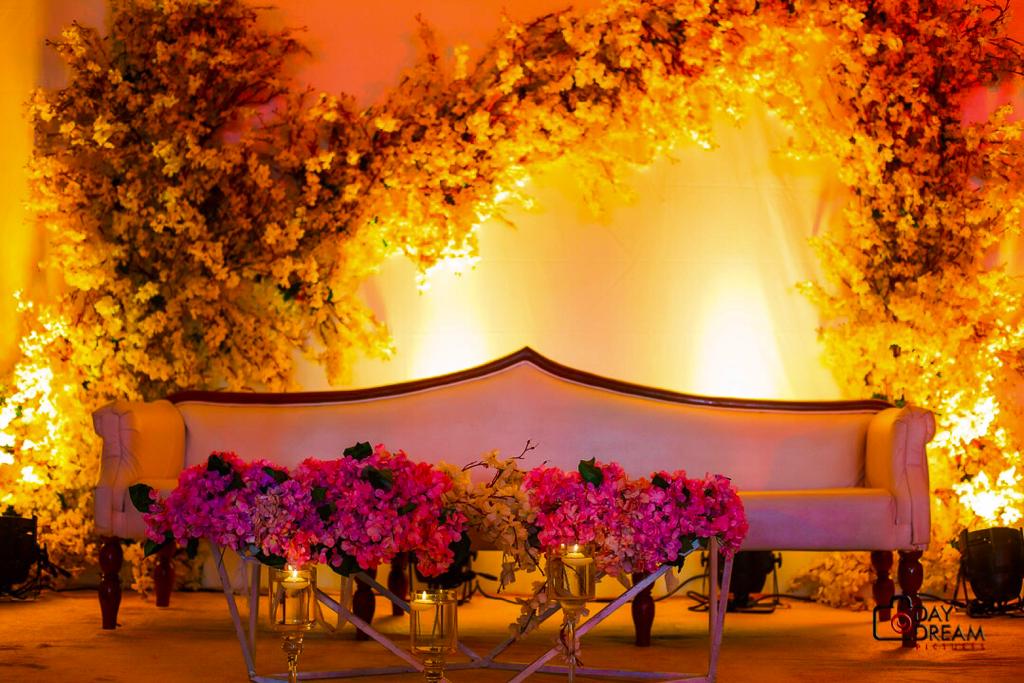 Register for the Next Batch