Every bride wants to look perfect on their big day, but what does perfect mean to you?
Every bride has their dream wedding gown, for some brides, their dream dress is a ballgown fit for a princess, for some, it's a va-va-voom sheath dress. The choices can be overwhelming but no matter your budget, personal style there are some things to consider while choosing a wedding gown.
  One of the determinants of choosing your wedding gown is your WEDDING THEME  
before you can choose a gown you have to decide on a theme, be sure if you want a casual garden-themed wedding, a beach wedding or a formal romantic affair.
Another important factor for choosing a wedding dress is your
BODY FIT AND STATURE, to be able to choose a perfect wedding dress you must know your body type.
To start with, figure out which of this body type's best define your figure:
Petite, Curvy, Plus Size, lean and straight.
For petite brides: A straight line shape with a full skirt will hide your lack of hips and generally enhance your figure. Ball gowns are not suitable for some short or smallish women because a very full skirt ball gown can make it seem like the dress swallowed her and make the bride appear shorter and hideous, but if you have a small body frame you can avoid full ball gown.
Sample of A-line dress

SAMPLE OF BALL WEDDING GOWN
For curvy women with wide hips, a wide upper body with a slim waist, a fit, and flay wedding gown style will fit perfectly for such a bride, which is also known as a mermaid wedding dress. Wearing a ball gown will mostly never work for a bride with such a figure.
A sample of a mermaid dress
For a plus-size bride, A-line wedding gowns will take attention away from your curves and give you a gorgeous look on your wedding day.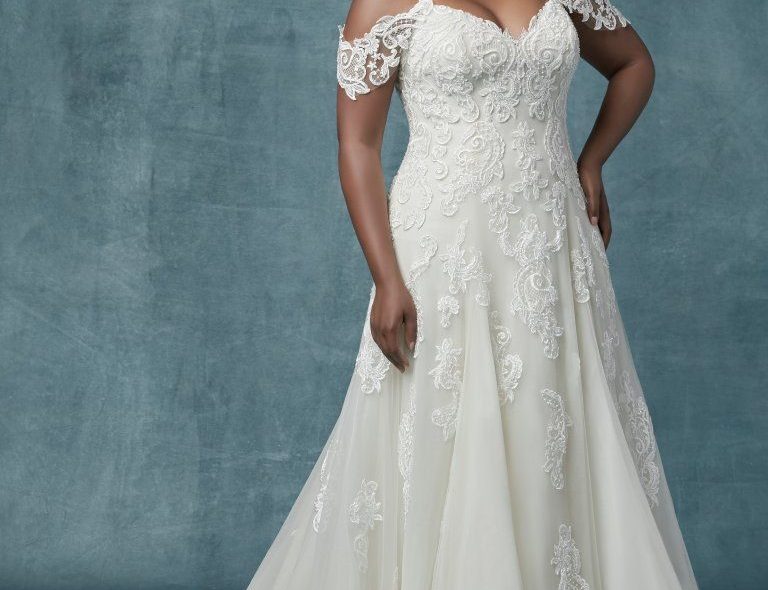 Another thing you need to consider while choosing your wedding dress is your budget.
Figure out how much you want to spend, have it at the back of your mind that your veil, undergarments, and accessories are part of your budget.
It is also necessary to get other people's ideas like those you trust, those that have the same taste as you. while choosing a wedding dress you should be open-minded, be flexible to change, what you have in mind may not be the perfect dress for you, so trust your entourage and lastly be comfortable in your dress. Choose a dress that makes you comfortable and makes you be yourself.
PERFECT WEDDING GOWN

PERFECT WEDDING GOWN

PERFECT WEDDING GOWN

PERFECT WEDDING GOWN

PERFECT WEDDING GOWN
Thank you for taking the time to read through we hope you find it helpful. Drop your view/questions on and on the comment section you can contact via any of our contacts for more guide about your big day
STAY SAFE
Warmly
ADEBAYO OLUWADAMILOLA
INTERN AT Indigocrystal Concept